Bike Sprocket Attachment
Chain Sprocket fits on the shaft of your Wonder Junior Hand Grain Mill so you can hook it up to a bike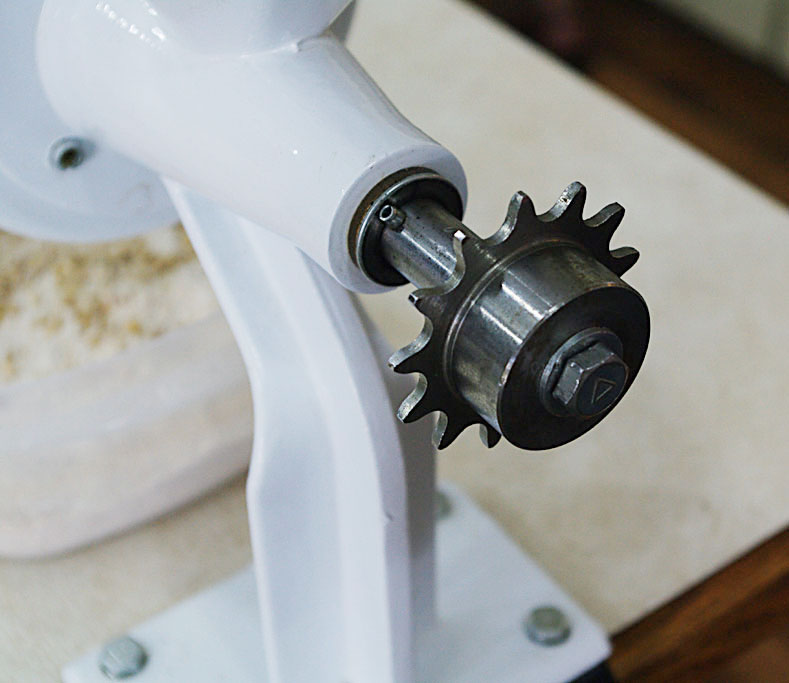 ---
Here is an example of how to use this sprocket from one of our customers Shannon R.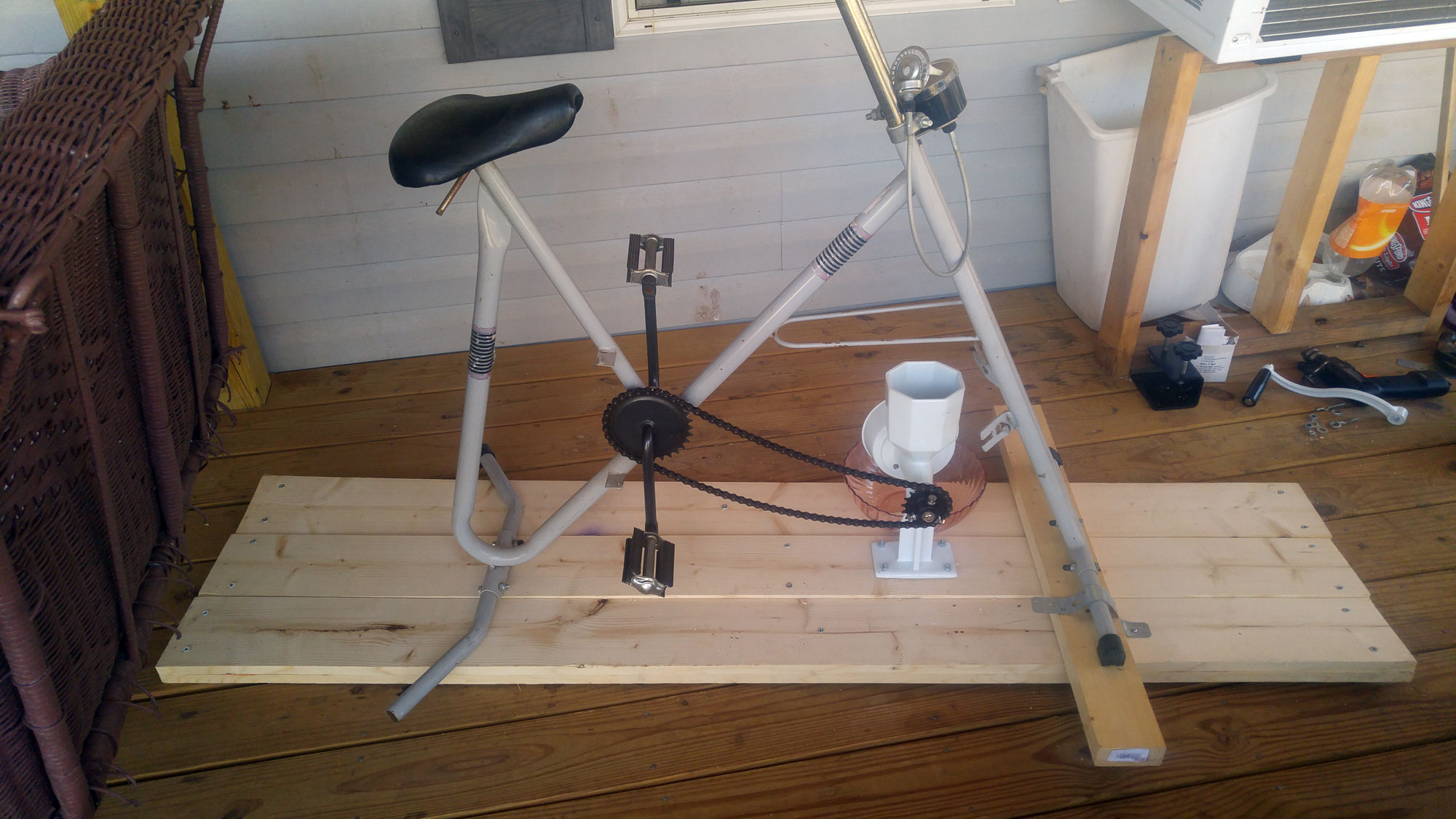 1 purchased bike from 2nd hand store $5\
2. removed front tire.
3. attached bike to planks on top of crossing 2x4 with metal strap
4 placed bicycle sprocket on Wonder Junior
5. placed chain on sprocket and aligned mill with slight tension so chain was straight .
6 marked mill mounting holes on planks and drilled 4 mounting holes .
7. bolted mill to planks with 4 bolts.
8 . mounted bicycle and easily and quickly ground 4 pounds of fresh flour!!!
Total cost $40.00